Evolving world of multiculturalism, globalization, migration and connectivity
Multiculturalism in contemporary accelerated globalization is profoundly different from the past. Multiculturalism has gone global over time and in rapid pace due to innovation and technology, but cross-cultural relationships are not a guarantee for lasting peace and happiness, with it comes a great deal of understanding, tolerance and acceptance. In today's globalized world different kinds of imbalance, multicultural frictions and other challenges can create a very volatile environment.
These issues raise a question to the rapid acceptance of globalization where on one hand people feel the need to adapt to western cultures and on the other find it difficult to maintain their own traditions. Hence, it is very important to create a balance between the cultural heritages with the evolution of time and also protection of one's cultural identify and enriching it with what other cultures can bring to us.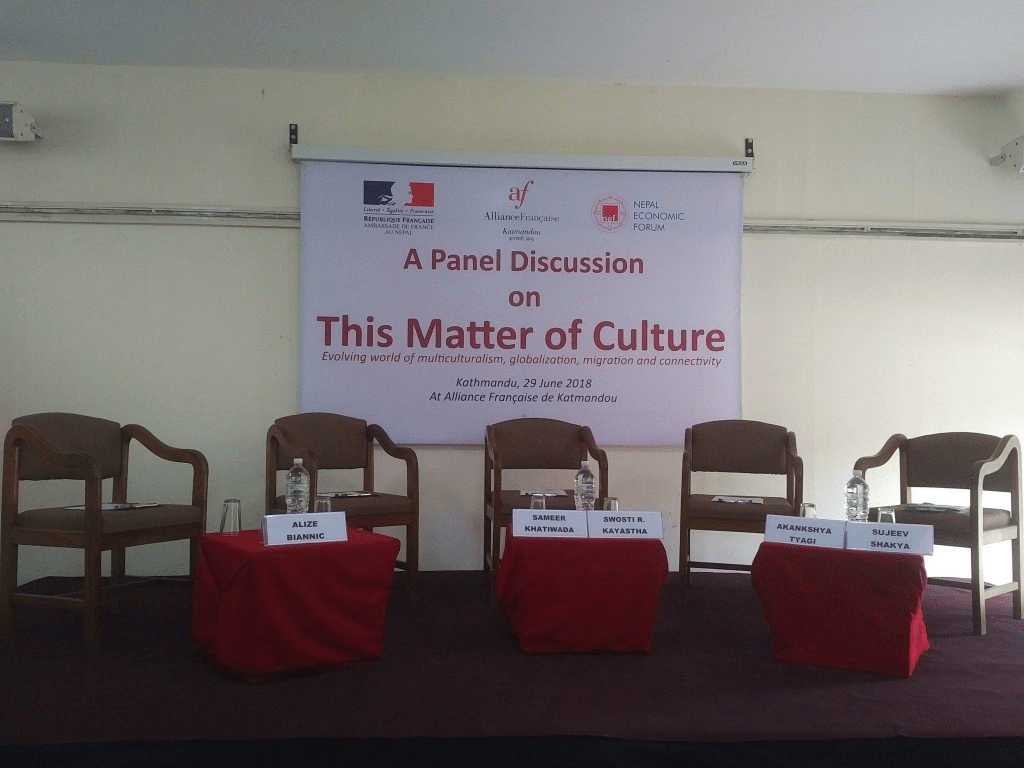 Speakers:
Akanksha Tyagi is the founder of Social Friendly who continuously explores where the digital world and the real world meet and what it means for human interaction.
Alize Biannic is a professional ballet dancer and founder of Solis Performing Arts Company in Nepal and can share her artistic experience.
Sammer Khatiwada is an economist based in Manila, covers a wide range of economic research topics for Asian Development Bank, including technology and jobs for the flagshop Asian Development Outlook Publication.
Swosti Rajbhandari Kayashta is a museum and gallery professional working with Nepal Art Council as Curator and PR Officer. She works as lecturer at Lumbini Buddhist University, Kathmandu. She enjoys curating exhibitions and making educational programs for exhibitions and writes articles related to Nepali art and culture.
The discussion would be moderated by Mr. Sujeev Shakya, Chairperson of Nepal Economic Forum.
If you missed the discussion, Click here for the proceedings report of the discussion.