The International Process Safety Conference (INPSC) is India's flagship multidisciplinary process industry event promoting innovative technologies and winning strategies in tackling the challenges of the global process safety industry. A global forum for governments, regulators, industry, academia and allied organizations to discuss, deliberate, share & learn the best of practices, technologies & experiences on tackling "Safety" the most important aspect of the process industry.
Attended by a diverse and eclectic mix of leaders & safety experts including Policy Makers, CEOs, Regulators & Technology Providers, delivering, Plenary & Keynote Addresses, Case Studies and breakthrough technology papers, INPSC facilitates the exchange of ideas and discussions on critical safety issues, while simultaneously meeting the strategic objectives of the process industries, making it the most important event for those involved in managing safety.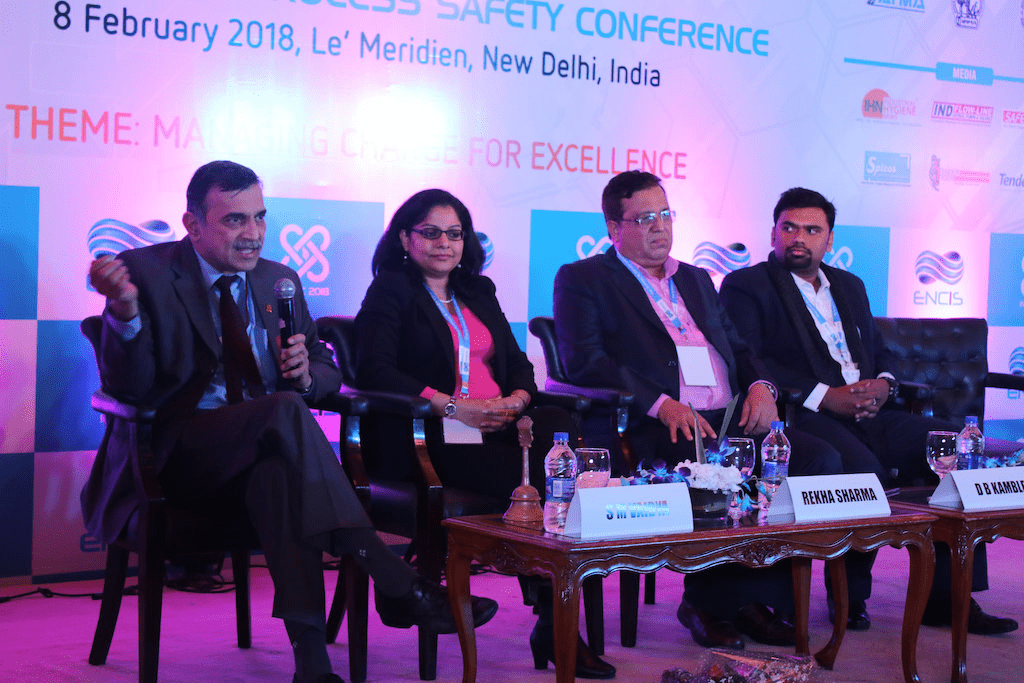 The 2018 edition of INPSC held during February 2018 at New Delhi, India showcased over 30 International Expert Speakers/Panelists, 200+ Delegates, 50+ global organizations from 10 countries.
Prassenjit Lahiri, Senior Partner of Social Friendly was part of this panel to talk about the usefulness and impact of digital media on building a community for disaster response and management for both governments, as well as organizations.